The Death of King Constantino II
Constantino II, the last King of Greece, died on January 10, 2023.
Many are asking themselves who inherits now from Constantino II, as he was the last King of Greece.
Constantino II was an Ex Sovereign in Greece. His cousin was Carlos III of the UK. The king passed away on January 10 of 2023 at a hospital in Athens, Greece. He was 82 years at the time of his death. He has been in office until 1974 when the Greek Republic was reestablished. His sibling is Queen Sofia of Spain.
His inheritance is multinational as he has property and assets in more than one country. This means that there should be as many estates / probates as countries where he owned real estate, land, and assets. A judge from Greece cannot decide on real estate that Constantino could have owned in other countries such as the USA, UK, or even Argentina. A Greek judge can only decide on the future of Greek successions. One probate must be opened for each property or land lying in each different country.
The way in which heirs must present themselves to claim Constantino's estate is either with birth, marriage, or death records, if they are family members or through contracts or promissory notes if they are creditors to Constantino.
The former sovereign "died of a stroke" after spending his last days hospitalized in Athens due to respiratory problems.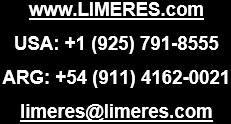 King Constantino II from Greece
Constantino had returned to Greece in 2013 after 46 years in exile with his wife Ana María, after the fall of the commanders in 1974, which ended a brief seven-year reign.
In recent days, Constantine had been admitted to the Ygeia hospital and his condition was found to be delicate, according to sources close to him. Next to him were his wife, his five children, as well as Queen Emeritus Sofía, and her other sister, Irene of Greece.
In 1974, the military junta that ruled the country was overthrown. Later, a referendum was held in Greece in which 69.2% of the population opted for the establishment of the Third Hellenic Republic. Thus, he became the last king of his country. However, Constantine never recognized this result. This had been imposed on him by the Greek state for his return to the country.
In the following years, the former monarch visited Greece sporadically. He was always a guest on private yachts owned by Greek owners. Nevertheless, he avoided appearing in public. In fact, in 1994, the socialist government of Andreas Papandreou withdrew the Greek nationality from both him and his family and confiscated his assets.
Finally, in 2014, he sold his house in the English capital. Its value was approximately 11 million euros. Later, he settled in Porto Jeli, a renowned summer spot for many Greek ship owners. However, due to the delicate economic context that the country was going through, his return went almost unnoticed.
For inquiries, visit limeres.com. For a consultation, you can call, text, or WhatsApp at +(54911) 4162-0021