Testamentary or Intestate Inheritance in Argentina
If you are an heir or a beneficiary in a probated estate or an intestate succession proceeding in Argentina, LIMERES has a network of lawyers that can assist with obtaining a probated judgment so that you can inherit anywhere in Argentina.
In fact, below is a list of the property and assets that we can probate:
Bank Accounts, Saving & Checking Accounts.
Most Financial Instruments with economic value.
Life Insurance Policies only if no beneficiaries are named on the policy.
Hard-cash: Dollars, Euros, Yens, British Pounds.
Any cryptocurrency -Altcoins & Stablecoins-Bitcoin, Ether, Solana, BofB, USDT, USDC.
Alternative Collections: Guitars, Violins, Pianos.
Art Collectibles in all forms.
Motor Vehicles: Cars, boats, airplanes, helicopters.
Stocks, Shares, and Bonds.
Foreign Assets: Business and Personal.
Real Estate: Agricultural & Livestock Farmland.
Personal Property & Household Items.
Intangible Assets.
Furnishings.
Intellectual Property.
Jewelry
Gold, diamonds, and precious metals.
Animals that can be legally registrable or individualized.
Business/Company Assets.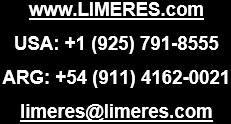 Testamentary or Intestate Inheritance in Argentina
For example, these are the provinces and cities where LIMERES can provide probate/estate services:
Ciudad Autónoma de Buenos Aires: Nuñez, Belgrano, Palermo, Recoleta, Retiró, San Nicolas, Puerto Madero, Monserrat, San Telmo, La Boca, Constitucion, Barracas, Parque Patricios, San Cristobal, Balvanera, Almagro, Boedo, Nueva Pompeya, Chacabuco, Caballito, Villa Crespo, Chacarita, Colegiales, Coghland, Saavedra, Villa Urquiza, Villa Ortuzar, Parque Chas, Villa Pueyrredon, Agronomía, La Paternal, Villa General Mitre, Villa del Parque, Monte Castro, Villa Santa Rita, Floresta, Flores, Villa Soldati, Villa Riachuelo, Liniers, Villa Lugano, Mataderos, Parque Avellaneda, Liniers, Villa Luro, Vélez Sarsfield, Versalles,  Villa Real, Villa Devoto.
Provinces where LIMERES has presence:
Greater Buenos Aires, Santa Fe, Santa Cruz, Chubut, Rio Negro, Misiones, Corrientes, Entre Ríos, Formosa, Chaco, Jujuy, Salta, Tucuman, Catamarca, La Rioja, San Juan, San Luis, La Pampa, Mendoza, Neuquen, Córdoba, Santiago del Estero, and Tierra del Fuego: Antártida e Islas del Atlantico Sur.
For a consultation or to obtain a quote, send a message on our form at Limeres.com or text, WhatsApp or call +(54911) 4162-0021.