What to be looking for at the time of retaining an Argentine Attorney/Lawyer – Argentinian Counsel
Hiring the right lawyer is never going to be an easy task. Even attorneys complain about how difficult it is to find a perfect lawyer.
Below are a few conditions that you want your Argentine lawyer to have at the time of retaining Argentine counsel.
You need a fully bilingual lawyer: The official language in Argentina is Spanish. To be more precise, it's Castilian Spanish, which is not the same as Spanish from Spain or Mexico. It doesn't mean that Spanish speakers from these countries won't understand each other. They do, but the Spanish is different. This is why the first thing that you want to guarantee is that you won't deal with language barriers when hiring an Argentine lawyer. Your Argentine attorney's English cannot admit mistakes or language barriers, because if that happened you are setting yourself up for a disastrous outcome. Make sure your lawyer can speak precise English, is accurate in the way he handles himself in this language, and will not confuse you at the time of explaining your case. What should you do then? Pick up the phone and call your Argentine lawyer! Don't communicate entirely by email, text, or WhatsApp! Make sure you talk with your lawyer a few times before figuring out if he is the right pick to take your Argentine case.
You need a lawyer whose expertise is Probate, Estate Law and Inheritances in general. If you are reading this article, it's most probably because you will be needing an Argentine lawyer whose expertise is Succession Planning, Estate Law, and Argentine Inheritances. The point here is that it's just not enough that your lawyer can communicate well enough in the language you need. He needs to be an expert in Estates, Probates, and Inheritances in Argentina if you want him to process your inheritance in the least timely and effective manner. Basically, he needs to know what he will be doing. You need not only someone who knows inheritances in and out. You also need someone who is an expert in international inheritances. For example, if you are a U.S. Citizen the IRS is going to want their taxes when you sell your inheritance. If you end up in the wrong hands, you are going to pay taxes twice. Mainly, because Argentina and the United States of America don't have a double tax treaty to minimize paying taxes. However, there still is a legal way to pay close to no taxes in Argentina and no taxes in the USA if you hired the right lawyer. And, above all, this is all 100% legal. The easiest way to know you're in the presence of the right lawyer is to ask that Argentinian attorney to explain to you what his/her experience is with assisting heirs and beneficiaries in the process of inheriting assets and property in Argentina.
Argentine Attorney/Lawyer – Argentinian Counsel
Your lawyer needs to be licensed in the jurisdiction where your estate will be filed. A lawyer can be perfectly bilingual and can know Argentine probate law enough to solve your case. However, they need to be licensed where your estate will be utilizing the Argentine court system. Thus, you are being represented by one licensed lawyer and not two or more because the lawyer you chose is not licensed there.
You need to appraise your Argentinian inheritance before you hire a lawyer. Then you know exactly what you will be inheriting. The main reason why heirs and beneficiaries hire a lawyer is because they want that attorney to do these tasks in this precise order:
You hire an inheritance lawyer to file your probate case in a succession court.
That lawyer must reach a final judgment. The purpose of this document is to record against all relevant assets and property to transfer the decedent's property into the names of the people (heirs and beneficiaries) mentioned in the final judgment. The name of this judgment is a "declaration of heirs."
The lawyer must sell all real estate according to the client's written instructions. He must repatriate those funds to the banks abroad according to those instructions as well.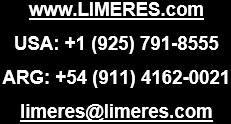 About Sebastian Limeres, an Argentine Attorney-Lawyer
Sebastian Limeres was born and raised in Manhattan, New York. He lived, studied, and worked between the California Bay Area and Manhattan for over 25 years. Also, he spent close to two decades between the City of Buenos Aires in Recoleta, and the Province of Buenos Aires in Nordelta where he has his law offices.
He is fully bilingual in both Spanish and English. His entire career is dedicated to representing US Citizens in Argentina, Latin America, and all around the world. Therefore, he is technically an international inheritance lawyer. His international probate and estate experience has taken him to work on every single continent of the planet. He is licensed with six attorney bars in Argentina in the following jurisdictions: the City of Buenos Aires, the Greater Province of Buenos Aires, the Provinces of Santa Fe, Cordoba, Mendoza, and San Juan.
In the United States of America – USA he is licensed with the Florida and California Bars only as an Argentine Foreign Legal Consultant. This license only entitled him to a limited practice of Argentine law within the jurisdictions of California and Florida. He also holds a CA NMLS license to issue mortgages and loans. In addition, he holds a CA BRE Broker license to practice Real Estate in California.
Sebastian has been practicing Argentine succession planning, probate, and inheritance law since 2004 and it's his main expertise. He also assists foreign companies with incorporating and doing business in Argentina. He also assists farmers and landowners with buying, selling, and leasing agricultural and livestock/cattle farms all across Argentina.
For a consultation call, text, or WhatsApp: +1(925) 791-8555 in the USA and/or +(54911) 4162-0021 in Argentina. Visit Limeres and leave a message on our contact form.