Inheritance of Lisa Marie Presley
Is the inheritance of Lisa Marie Presley a Probate Estate or Testamentary Succession?
Lisa Marie Presley was an American singer and songwriter and the only daughter and heir of Celebrity Singer Elvis Presley, King of Rock and Roll who passed away in 1977. At the time of Elvis' death, his daughter Lisa was only 9 years old and she received through "Elvis' Promenade Trust" a modest amount of US$5,000,000.00.- approximately. According to Elvis' will, his inheritance was left in a living trust which through his ex-wife Priscilla's stewardship grew to an estimated US$100,000,000.00 when Lisa Marie gained control.
The only daughter of Elvis Presley and Priscilla Presley has died at the age of 54 on January 11 of 2023 of a cardiac arrest in Calabasas, San Fernando County in California, USA. Her latest public appearance had been with her mother Priscilla to support the Baz Luhrmann film "Elvis," about her late father, Elvis Presley.  Elvis Presley's trust owned Graceland and all royalties of Elvis Presley Enterprises.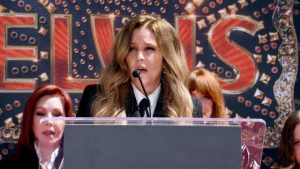 For more information, visit Limeres.com or call, text, or WhatsApp: +(54911) 4162-0021.
Herencia de Lisa Marie Presley
¿La herencia de Lisa Marie Presley es una sucesión testamentaria?
Lisa Marie Presley era una cantante y compositora americana y la única hija y heredera del célebre cantante Elvis Presley, Rey del Rock and Roll quien falleció en 1977. Al momento de la muerte de Elvis, su hija Lisa solo tenía 9 años y, a través del fondo "Elvis' Promenade Trust", recibió la modesta suma de 5.000.000 de dólares estadounidenses aproximadamente. De acuerdo al testamento de Elvis, su herencia había quedado en un fideicomiso en vida, a través del cual, la administración de su exesposa Priscilla creció en un estimado de 100.000.000. de dólares estadounidenses cuando Lisa Marie obtuvo el control.
La única hija de Elvis Presley y Priscilla Presley ha fallecido a la edad de 54 el 11 de enero de 2023 a causa de un paro cardíaco en Calabasas, Condado de San Fernando en California, Estados Unidos. Su última aparición pública había sido con su madre Priscilla para apoyar la película de Baz Luhrmann "Elvis," sobre la vida de su difunto padre, Elvis Presley. El fideicomiso de Elvis Presley poseía Graceland y todas las regalías de Elvis Presley Enterprises.
Para más información, visite Limeres.com o llame, envíe un mensaje de texto o un WhatsApp al +(54911) 4162-0021.