English Speaking Lawyers in Santa Fe Argentina
If your native language is English and you will require Argentine lawyers to communicate with you in your own language LIMERES, Attorneys has mostly been representing individuals, small businesses, and companies whenever they are dealing with any of the following cases in the Argentine Province of Santa Fe:
Need to run a legal or administrative errand or to retrieve all sorts of documents such as birth, marriage, or a death record.
To obtain court judgments or any legal paper or court filing throughout the Argentinian court system in general.
To obtain a real estate appraisal, a private or public legal document from any agency with government administration.
To act as a defendant or plaintiff within Argentina's court system.
For Succession planning, inheritance, or probate-estate purposes in Argentina.
To buy, purchase, sell, lease, rent, and donate real property in Argentina.
Any matter related to Argentine farmland, agricultural farms, crops, and livestock. For example, horses, cows, sheep, and goats. In addition, property, machinery, and tools related to rural properties anywhere in Argentina.
Litigation in general, involving the Argentinian court system anywhere the case may reside.
Wills, Testaments, Intestate probates, and codicils.
Issuing a power of attorney (aka PoA) abroad/overseas but to be utilized only in Argentina.
Business formation and company incorporation: Obtaining a corporate deed for an Argentine SA and/or an SRL, obtaining one or many bank accounts with Argentina's best Banks' and financial institutions, and obtaining an employer identification number and or a social security number which also acts as an individual tax identification number.
Personal injury cases in Buenos Aires.
Argentine VISAS, passports, permits to become temporary and/or permanent residents. Documents of National Identity aka Argentine DNI.
European passports: Birth, marriage, or death certificates to be presented before Spain, Italy, Portugal, France, and Germany. Other European countries where LIMERES can assist are Belgium, Bulgaria, Denmark, Croatia, Greece, Austria, Finland, Hungary, Estonia, Latvia, Romania, Poland, Sweden, Slovenia, Luxembourg, Malta, Iceland, Lithuania, and the Netherlands.
At LIMERES we can help with lawyers/attorneys in most of Argentina's provinces. Besides the City of Buenos Aires and the Greater Province of Buenos Aires, we have lawyers in Santa Cruz, Chubut, Río Negro, Neuquen, La Pampa, San Juan, San Luis, La Rioja, Cordoba, Entre Rios, Santa Fe, Santiago del Estero, Tucuman, Salta, Chaco, Formosa, and Misiones.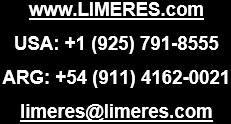 Call us for any inquiries at +(54911) 4162-0021, or to leave your message, visit Limeres.com. Our email is SantaFe @ Limeres.com