Employment Opportunity for Argentine Lawyers
LIMERES is an Argentine Law Firm founded in 2004 with offices in Nordelta that specializes in Argentine Wealth Management, Succession Planning, Probate, and Estate processes throughout the entire Argentinian court system, Elder Law, and International Inheritances in general. The founder of LIMERES is a native-born U.S. citizen who has lived and worked in the legal fields of both Argentina and the USA. He is licensed in Argentina with 6 Argentine Attorney Bars and is licensed as a Registered Foreign Legal Consultant with the Bars of Florida and California. He is also licensed as a California (DRE) Real Estate Broker, and also holds an NMLS license to issue mortgages in CA as a licensed (MLO) Mortgage Loan Originator.
Our law firm's expertise consists mainly in representing English speakers who are beneficiaries or heirs to a testamentary or intestate process in Argentina. Our law firm also assists later in transferring that wealth to heirs and beneficiaries so that once the property is in their names it can be repatriated to the client's country of residence -which can be in the USA, England, Canada, or Australia, just to name a few jurisdictions where our clients reside-.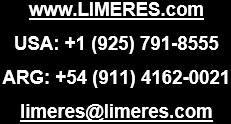 Employment Opportunity for Argentine Lawyers
Our search is oriented toward finding two (2) junior lawyers who can meet and possess the following abilities and conditions:
Must be fluent in English.
Must have a minimum of two years of proven experience throughout the Buenos Aires and/or the Argentine court systems.
Must be licensed in good standing as an Argentine lawyer in any jurisdiction for at least 24 months.
Must have a passport and a visa to travel to the United States of America.
Must be willing to travel to the United States of America for work-related matters.
Must possess a valid driver's license. You will be required to drive while visiting clients in the United States of America or abroad.
Must be able to offer no less than 2 verifiable and professional references who will be contacted prior to being hired.
Must be willing to work remotely. Mainly, because the majority of the time the nature of this position does not require a physical office. Meetings at our office in Nordelta, Tigre, Buenos Aires, Argentina will happen once or twice a week while the lawyers are in Buenos Aires.
Candidates with international experience and outstanding knowledge of written and oral English will be prioritized.
Knowledge of the Argentine and the United States of America (US) Banking systems, Stock Markets, and Digital Assets (Bitcoin, Stablecoins, and Cryptocurrencies in general) is desirable but will also be trained.
Employment Opportunity for Argentine Lawyers
Responsibilities:
These two lawyers will be assigned approximately 100 probate cases each. These cases have mostly all similar patterns:
The cases assigned are probates / estate-successions which involve foreign heirs and/or beneficiaries who live abroad. The inheritance may include real estate, rural property, agricultural farmland, cattle, livestock, commodities, shares/stocks, assets, and bank accounts. In addition, vehicles and vessels somewhere in Argentina from a decedent/testator who has either passed away in Argentina or somewhere overseas.
The lawyer must initiate, process, and complete the probate process to reach a final judgment. Then, the heirs can either decide to keep their property and assets in Argentina or sell everything. Later, those funds can be liquidated and repatriated to the USA. If they decide to liquidate what clients have inherited, funds become repatriated to the USA or wherever the client resides. Lawyers will receive training in the entire process of repatriation of funds. However, they must have a basic knowledge of the court system process in Argentina.
Salary/Compensation will be in US dollars plus bonuses based on results. Medical Benefits. Paid Vacations.
To know more about LIMERES, visit us online. Please send your resume to cv @ limeres.com. You can also type your resume in the body of our contact form on Limeres.com.
#Job #Hiring #Employment #Argentina #English #Attorney #Lawyer #Inheritance