Cryptocurrency Companies incorporating in Buenos Aires, Argentina
Crypto businesses are companies that deal with the purchase and/or sale of digital assets -aka Bitcoin, Crypto or Cryptocurrency companies. These neo-banks or digital brokerage platforms normally require many licenses and permits from different agencies depending on the country where they wish to develop their businesses.
With Argentina, it's an entirely different story as these online trading platforms have much more liberty in terms of starting off in Argentina. In some cases, they are required to obtain licenses and permits like any other financial institution, but this is only happening once they have developed a certain volume of transactions or depending on the background of the shareholders. Each case is different but most of these businesses are being successful as long as they follow basic aml & kyc rules.
What is required for these businesses to become fully operational are the following requirements:
Incorporate with a licensed notary called "Escribano" with a corporate deed issued by a lawyer and submitted and approved to the Argentine department of Corporations:
Once the incorporation deed has been obtained, the crypto-company can apply for a tax ID number. This should not take more than 2 weeks before it gets issued. This tax ID number is called a CUIL and it is also required to hire employees for social security purposes. Each individual will also be required to have a CUIT or a CDI if they are foreigners. CUIT stands for "Code Unique Identification Tributary." On the other hand, CUIL stands for "Code Unique Identification Labor" and CDI stands for "Code of Identification."
With the tax ID number, the company can be granted a bank account that is issued so that crypto businesses can start paying invoices and collecting any profits made with all digital asset transactions.
Cryptocurrency Companies incorporating in Buenos Aires, Argentina
Our experience has been that where these businesses struggle the most is with getting the proper online bank account API. This is necessary to operate efficiently. In addition, it ensures that the corporate bank account does not get shut down after a few hundred or thousands of transactions. That's why our lawyers are constantly building a solid relationship with the bank's account executives assigned to each specific crypto bank account. This keeps the bank accounts open and in good standing. This is where aml and kyc become imperative. The only way to keep the account open is by doing the right thing. Also, this avoids any sanctions from the Argentine Central bank for having opened accounts of doubtful nature. Reporting all suspicious transactions is the key to a long-lasting bank account life for all crypto companies in Argentina.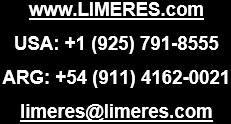 These bank accounts admit United States Dollars and Euros. If any different currency is wired, those funds will be immediately converted to either USD and/or Euros. This will depend on the account where the foreign currency was wired.
At the moment, Argentina has a bank lock that does not admit US dollars leaving the Argentine banking system. This is why crypto has become such a lifetime opportunity for foreign crypto companies from overseas/abroad.
For quotes or inquiries, visit limeres.com or call +(54911) 4162-0021. WhatsApp and text are also available on this number.