Chubut Lawyers for Probate and Testamentary Inheritances
Agricultural Farmland and Company and Business Formations
Chubut is located in Patagonia, in the Southern portion of Argentina. The capital is Rawson. Most of the province is dedicated to agricultural farmland and tourism. This is one of the provinces in Patagonia where you can see whales, sea lions, and penguins. Chubut has a population of less than 600,000 people and it's also hard to find a qualified lawyer and even more difficult a bilingual attorney. Limeres Attorneys has been representing people from all around the world in three different areas:
Succession Planning, Estate and Probate Law, and International Inheritances.
Doing Business in Rawson, Chubut: Business Formations and Company Incorporations in Argentina.
Purchase, Rent, and Lease – Buy/Sell Rural, Cattle/Livestock, and Agricultural Land in Chubut, Argentina.
Our vast network of attorneys provides legal services throughout Chubut. These are some of the cities and jurisdictions where our attorneys can assist you: Paso del Sapo, Quinta del Mirador, Blancuntre, Las Plumas, Tehuelches, Mártires, Languineo, Gan Gan, Telsen, Cushamen, Facundo, Buen Pasto, Los Altares, Buenos Aires Chico, Villa Dique Florentino Ameghino, El Hoyo, 23 de Julio, Aldea Escolar, Gualjaina, Doctor Atilio Oscar Vignone, El Mirasol, Aldea Apeleg, Aldea Epulef, Dolavon, Gastre, Río Pico, Camarones, Playa Unión, José de San Martin, Florentino Ameghino, Paso de Indios, El Maiten, Rada Tilly, Alto Rio Senguer, Aldea Beleiro, Sarmiento, Tecka, Cholila, Puerto Pirámides, Lago Puelo, Gaiman, Epuyen, Trelew, Trevelin, Rawson, Corcovado, Esquel, Puerto Madryn, Comodoro Rivadavia.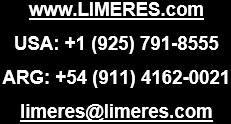 For a consultation or to obtain a quote, please fill out our contact form on Limeres.com. You can also call, text, or WhatsApp: +(54911) 4162-0021. Email us at Chubut@Limeres.com