Argentinian Document Retrievers – Legal Errand Runners
Some errands are complex to an extent that they can't be assigned to just any person willing to make a few extra dollars. Obtaining a real estate deed in Buenos Aires or perhaps tracking down a birth certificate, or a marriage or death record, that later needs to be issued in the original version, legalized, certified, stamped, apostilled, and translated requires nothing less than someone knowledgeable about how to run these errands. Our lawyers also run difficult errands that the average person is not qualified to pursue. Lawyers were trained to run complex legal errands and that's who you should involve when what you require is not just a simple task.
Some of the complex legal errands that our law firm is usually handles are:
Birth, marriage, separation, divorce, and death certificates, records, and decrees.
Judgments from Argentina's court system.
Real Estate documents such as appraisals, title searches, or property deeds.
Divorce decrees and records.
Retrieving court filings from civil, criminal, penal, estate/probate, tax, and administrative courts.
Appraisals and land surveyor reports.
Church and Religious related documents.
Genealogy documents.
Obtaining apostilles on international documents.
Apostilling or legalizing educational documents such as School, College or University degrees or certificates.
Criminal Background Checks
Adoption documents of minors.
Tax, accounting, and fiscal papers.
Inheritance, succession planning, and probate documentation: Wills and Trusts.
Powers of attorney for all purposes.
Translations in English, Arabic, Spanish, Chinese, French, Russian, or Italian.
Immigration, visas, and work permits.
Documents of National Identification (DNI) Passports, SSN, or tax identification numbers.
Incorporation & Business Formation Documents.
Motor vehicle, water, and air vessel documents.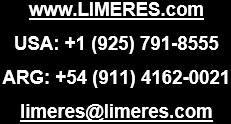 For inquiries or to obtain a quote visit limeres.com or call, text, or WhatsApp: +(54911) 4162-0021
The provinces in Argentina where LIMERES can run legal errands or retrieve documents are: Buenos Aires, Cordoba, Mendoza, Salta, Tucuman, Jujuy, Formosa, San Juan, San Luis, Catamarca, Santa Cruz, Santa Fe, Entre Rios, Misiones, Chubut, Río Negro, La Pampa, Neuquen, La Rioja, Santiago del Estero, Chaco, Tierra del Fuego (Antártida-Antártica) and Corrientes.