Argentine Lawyers in Santa Cruz
There are very few lawyers in Santa Cruz, but LIMERES can assist with their team of bilingual attorneys with any case that clients may have in the southern part of Argentina.
Mainly, our lawyers can assist with inheritances, probate, or real estate matters. In addition, we can retrieve documents such as birth, marriage, and death certificates or records. Furthermore, we specialize in assisting foreign individuals and companies from around the world in business formations and company incorporations. Our lawyers are fully bilingual in both Spanish and English and all have international experience, mostly involving countries such as the USA, UK, Australia, Ireland, Canada, and Scotland.
Argentine Lawyers in Santa Cruz
Indeed, if you require assistance in any of the cities in Santa Cruz mentioned below, we are available to help: Aguada La Oveja, Alma Grande, An Aike, Bahía Lángara, Bahía Laura, Bahía Tranquila, Bajo Caracoles, Bajo Fuego, Bella Vista, Cabo de Las Vírgenes, Cabo Tres Puntas, Caleta Olivia, Cameron, Campamento Dorotea, Camuzu Aike, Cañada de Las Vacas, Cara Mala, Cerro Alto,  Comandante Luis Piedrabuena, Cóndor, Cóndor Clif, Coronel Guarumba, El Calafate, El Chalten, Faro Cabo Guardián, Faro Campana, Fitz Roy, Floradora, Fortaleza, Fuentes de Coyle, Garminue, Gaypón, Glencross.
Moreover, our team of attorneys provides legal services in the following jurisdictions too: Gobernador Gregores, Koluel Kaike, Rincón de Los Morros, Río Bote, Río Gallegos, Río Mitre, Rospentek Aike, Sarai, Sierra de la Ventana, Tamel Aike, Tauel Aike, Tehuelches, Tellier, Tres Cerros, Tres Lagos, Tres Puntas, Tucu Tucu, Ventisquero Moreno, Yacimiento Cerro Vanguardia, Yegua Muerta, Zanjón del PescadoYacimiento Cerro Vanguardia, Yegua Muerta, Zanjón del Pescado, Pellegrini, Península Maipú, Perito Moreno, Pico Truncado, Piedra Clavada, Pueblo Nuevo, Puente Blanco, Puerto Deseado, Nacimientos Del Pluma, Palermo Aike, Pali Aike, Pampa Verdum, Paso Charles Fhur, Paso de los Indios, etc.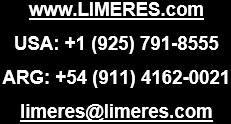 For a quote or to request a consultation with a lawyer in Santa Cruz, Argentina, visit Limeres.com. You can also call, text, or WhatsApp us at +(54911) 4162-0021.