Argentine Farmland Inheritance
If what is being inherited is agricultural farmland it is imperative to hire an Argentine escribano. First, this is a notarial lawyer who also acts as the escrow and title person. Also, the notary can issue an inventory of all the movable property on the farm. Moreover, all these assets will be part of the estate. In addition, this will guarantee that no bad actors will divert or dilute the movable property. For instance, that movable property can be cattle, equipment, machinery, or even commodities ready to be sold such as lemons, soy, or wheat just to name a few.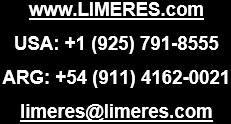 The second suggestion is that a probate lawyer who specializes in farmland inheritances notifies all the heirs, creditors, and beneficiaries that the decedent has passed away and that they all need to come forward and make a presentation at the probate court where the case is or will be filed and exercise their rights to collect their portion of the inheritance.
For further questions or to request a consultation with an argentine farmland lawyer please contact us at Limeres.com
The third step is to collect all the birth, marriage, and death certificates that will connect the heirs and beneficiaries with the decedent.
Other documents necessary for the successions court in Argentina are the deeds of all real estate. In addition, any document proving who has paid the taxes on all real property. Also, the bills for the following services: electricity, gas, and water.
On the other hand, submitting utility bills to the Argentinian Internal Revenue Service is essential. In fact, their agents can determine whether foreign heirs will owe taxes before selling the farmland.
Farmland in Argentina
The last step would be to sign an attorney-client agreement between the client and an Argentinian lawyer. Thus, all the parties can set clear expectations for the future of this legal business relationship.
Indeed, our law firm has represented international buyers and sellers in the process of inheriting throughout Argentina. Mainly, in Santa Cruz, Buenos Aires, Cordoba, Santa Fe, Mendoza, and Salta. Nevertheless, we have attorneys in every Argentine jurisdiction to assist in filing probate.
In conclusion, anytime the inheritance involves rural land or agricultural farmland, it is better to hire a person to live on the property full-time. Then, until the probate is completed, this will avoid any squatters or persons from adversely possessing the land before inheriting or selling it. Moreover, the cost of hiring someone for a few months is many times cheaper than having to evict someone trying to squatter or claim adverse possession of this land.
keywords: land ownership, equity purchase investor, estimate, exclusive agent, fiduciary duty, forecast, further-approval contingency, general duty, easement, good faith deposit, home inspection report (HIR), open listing, owner's statement, principal disputes, projection, public accommodation, public housing, right of rescission, transfer disclosure statement (TDS), trust account, trust fund, unknown and unsuspected claims, absorption rate, adjustable rate mortgage (ARM), onsite environmental audit