Argentine Civil and Commercial Code of 2014
Translation from Spanish into English
LIMERES is an Argentine law firm that specializes in international inheritances. The in-house translation team started the translation of the Argentine Civil and Commercial Code of 2014. (The official link is below).
http://www.saij.gob.ar/docs-f/codigo/Codigo_Civil_y_Comercial_de_la_Nacion.pdf
The sole and altruistic purpose of this task is to share it with any third party who would require it.  However, it should not involve commercializing or profiting directly from its sale. This translation started on January 2023. Our plan is to complete the translation of almost 470 pages before July 2023.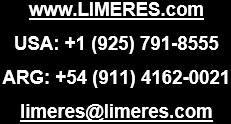 This code embodies the legal framework applicable to civil and commercial fields in the Argentine Republic. It contains 2671 articles. It has replaced the Civil Code of 1869 and the Commercial Code of 1862. Dalmacio Velez Sarsfield was the author of the Civil Code, while the Commercial Code was written together with Eduardo Acevedo.
It also includes the corresponding updates established by Acts 27.551 (reform about renting), 27.586, and 27.587.
If you require a copy of what was translated up until now, please send us a message on the contact form on Limeres.com. You can also send a text message or WhatsApp at the following cellphone number: +(54911) 4162-0021.