The Inheritance of Pele and Maradona in Brazil and Argentina
Inheriting Celebrity branding, endorsement, Advertising, and Famous Images Rights as an Heir
The inheritance of Pele and Maradona in Brazil and Argentina is a very controversial topic. Both of them are in the top 10 list of the most successful and notorious football players and sports figures of all times. In this article, we will not be analyzing how great they were as soccer players but how notorious, famous and relevant they were as worldwide sports celebrities and social figures, and in consequence, what's the most important thing to inherit that most of their heirs and beneficiaries may not be aware of.
Pele (aka Edson Arantes Do Nascimento) died of multiple organ failures on December 29, 2022, in Sao Paulo, Brazil while admitted at the Albert Einstein Hospital at the age of 82, while Diego Armando Maradona died in Argentina on November 25, 2020, at the age of 60.
About Pele
Pele played for Santos in Brazil and the New York Cosmos in the USA. He also won three world cups for Brazil: Sweden in 1958, Chile in 1962, and Mexico in 1970.
About Maradona
Diego Maradona (aka Pelusa) played for Argentinos Juniors, Newell's Old Boys and Boca Juniors in Argentina, and FC Barcelona in Spain (where Lionel Messi played), and he won one World Cup for Argentina in Mexico in 1986. Maradona was also a Coach/Manager for Deportivo Mandiyu, Racing Club, the Argentine National Team, Al-Wasl, Fujairah, Deportivo Sinaloa, and Gimnasia de La Plata.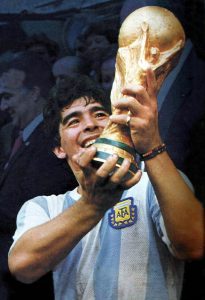 Pele's and Maradona's Inheritance in Brazil and Argentina
At the time of passing, Pele had amassed a fortune of approximately 100 million dollars, while Diego Maradona wasn't that successful because he had property and assets but he also had several many creditors.
The point that not too many are able to understand is what is the most relevant property or asset in terms of wealth and economically speaking that these two famous soccer players will be leaving on to their heirs and beneficiaries. This analysis, of course, also applies to any social figure of enormous relevancy such as Pele or Maradona from the moment they were to pass away because this is exactly what all heirs need to be focusing on, and not get distracted with their real estate or assets which would be worth many times less.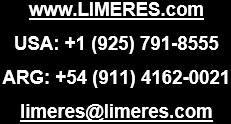 Pele's and Maradona's Inheritance in Brazil and Argentina
It's not their fortunes, property, or assets that they have amassed that will be worth the most. Instead, they are the future rights to their celebrity branding, endorsement, and advertising. Also, their images such as "Pele," "O Rei," "The King," "Maradona," "Diego," or "10." Moreover, the pictures or movies while they were alive, and even the utilization of artificially created videos or photos generated by computers simulating them as still being alive.
These notorious celebrities' brands and images can probably be calculated in excess of one billion US dollars per player.
This is what Pele's and Maradona's heirs should be focusing on inheriting.
Pele and Maradona: Inheritance in Brazil and Argentina
For more information, contact limeres.com or call, text, or WhatsApp: +(54911) 4162-0021. Email: inherit@limeres.com
Keywords: FIFA, Argentina, Brazil, Brasil, World Cup, Soccer, Football, Futbol, Fulbo, Diego, Leo, Lio, Messi, Barcelona, Boca, River, Argentinian, Argentine, Brazilian, Rio, Sao Paulo, Qatar, France, Mbappe, Santos, River Plate, Boca Juniors, Club, Champions, Best, Top, Best Soccer Players, Pelusa.