• International Inheritances involving Argentina and The United States of America [USA].
• Drafing International Wills valid in Buenos Aires and All of Argentina.
• Testamentary Probates and Intestate Successions in Argentina.
Contact us now for a free initial consultation by calling any of the numbers below:
In USA:
+1 (925) 791-8555   (*)
In ARG:
+(54) 911-4162-0021      (*)
(*)  Both numbers accept WhatsApp calls and Text Messages.
SERVICES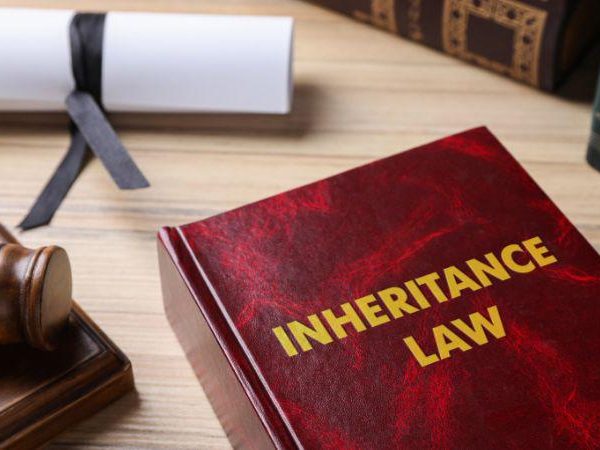 Inheritance, Probate & Estate Lawyers in Argentina
LIMERES is a Law Firm in Argentina that specializes in International Inheritances involving Argentina and The United States of America [USA], Testamentary and Intestate Successions, Estates Planning and Probates in Buenos Aires, Cordoba, Mendoza, Santa Fe, San Juan, Santa Cruz, Chubut, Rosario, La Plata, Mar del Plata, Bahia Blanca and most of Argentina's Provinces. All of our lawyers are Bilingual in both Spanish and English. Our Law Firm also has lawyers who speak Russian, Chinese, Mandarin and French. Absolutely all of our lawyers have lived and worked in another country such as The United States of America, The United Kingdom, Australia and Europe. Legal Services provided: Legal Advice to Argentinian Heirs; Real Estate Administration in Buenos Aires and throughout the Argentine Probate Court System; Legal Advice to Foreign Attorneys, Paralegals, Lawyers, Solicitors, Curators, Executors and Administrators in Argentina. LIMERES can obtain all missing documents for an inheritance such as birth or death certificates and records or real estate deeds. Our Lawyers are licensed in Buenos Aires, Cordoba, Mendoza, Santa Cruz, Santa Fe and Other Provinces in Argentina. LIMERES has been involved in some of the most notorious inheritances throughout the Argentine Republic. We have litigated probate cases on behalf of our international clients in most of Argentina's probate courts. Our network of inheritance lawyers is able to probate inheritances in all 23 provinces in Argentina. LIMERES is well known in Argentina as the leading law firm for international  inheritances and foreign heir-clients.  All throughout the last two decades LIMERES has assisted different clients from all around the world with inheriting real estate, assets, farms, and rural land, as well as repatriating money from argentine inheritances to the United States banking system as well as other banking jurisdictions around the globe. Argentina is a Non-Testamentary country, meaning that most Argentine decedents will usually pass-away without having a Will drafted. This does cause a large quantity of Argentinian inheritances ending up in litigation and it is why LIMERES will always suggest that even in Non-Testamentary countries, Wills are an essential instrument to guarantee the passing-on of wealth from one generation to another.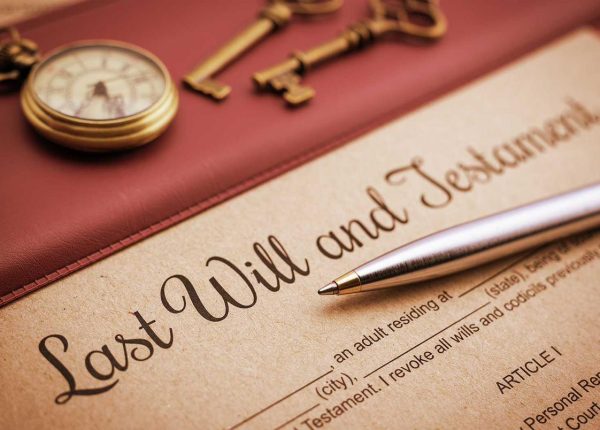 Drafting a Foreign Will, Valid in Argentina.
It is true that a will that was issued in the United States of America can many times not be enforceable in Argentina because it does not fully comply with Argentina's testamentary and Succession Laws. In cases where an Inheritance involves more than one country the best approach to make sure that all wills be valid and enforceable is issuing as many wills as countries and real estate are involved and making sure that each will was drafted not only by a qualified and competent lawyer, but also that the lawyer specializes in successions and is licensed in the jurisdiction where this will needs to be enforced. This means that the best approach is to always hire an Argentine lawyer who specializes in inheritances if what needs to be probated is within Argentine jurisdiction.
In order to prepare a valid will in Argentina the documents that any lawyer will require are the following: the testator's passport, the passports of the heirs and beneficiaries, the deeds to all real estate as well as documentation that supports any assets being transferred in the will such as vehicles, air & water vessels and Bitcoin just to name a few.An Argentine will can be prepared in three business days and must be signed in the presence of a notary anywhere in the world as long as that notary is in good standing and has a valid notarial license. To ensure the validity of a Will in Argentina, there are certain requirements that must be met. Below are some general requirements:
[1] Legal age and capacity: The testator (the person making the will) must be at least 18 years old and of sound mind to understand the consequences and implications of their will. [2] Written form: The will must be in writing. It must be a physical document. [3] Testator's signature: The will must be signed by the testator at the end of the document. [4] Witnesses: The will must be witnessed by two witnesses if a notarization is not used. [5] Identification of the testator: The will should clearly identify the testator, including their full name, personal details, and address. [6] Testamentary intentions: The will must express the testator's intentions regarding the distribution of their assets after their death. It should specify the beneficiaries. [7] Revocation of previous wills: Previous wills becomes ineffective.
Last Wills and Testaments Drafted in Buenos Aires Argentina vs one issued in The United States of America.
It's a true statement that a Last Will and Testament in the United States of America will most commonly not be valid and enforceable in Buenos Aires, Argentina. There is a simple reason and it's because the USA is a Testamentary oriented country while Argentina is an Intestate oriented country because of the existence of what's called the Universal or Forced Heir figure, which is an Argentine rule.
Essentially, Universal or Forced Heirs are the Spouses, Ascendants and Descendants of the Testator/ Decedent.An easy way to understand how Testamentary vs Intestate jurisdictions apply is by comparing a real situation. Let's explain it with a clear example:With a Will drafted in the USA a father in California could leave all his property and assets to an employee and automatically disinherit his entire family, which in this case would be a wife, two children as well his both parents who survived the testator, who is now deceased.With the exact same case but with a Will drafted in Argentina, this same Will would be invalid because Universal or forced heirs can't be disinherited except for what is called the "Disposable Portion" which amounts to 25% of the entire inheritance at steak. The Testator can only dispose of 25% of their estate to choose freely who they want to give it to. In the mentioned case, the testator left everything to an employee. Well, in Argentina the testator would only be able to leave 25% of their estate to the aforementioned employee.In general rules, the Successions and Wills rules and laws that both Argentina as well as the United States of America have are extremely different, and that's why it will always be recomendable to have a Will drafted in Argentina if this Will will have to deal with Real Estate, property, land and assets in general which are located with Argentina's jurisdiction. In Argentina wills are commonly drafted by lawyers and they must be signed in the presence of a notary to be fully in compliance with legal requirements in order to be valid and enforceable in case litigation arised because of an inheritance dispute in the Buenos Aires or Argentine court system.