Agricultural Farmland and Agribusiness Lawyers in Argentina
When a farmer is looking for an agricultural lawyer -also known as an "Ag lawyer"- the main question to ask that lawyer is whether that attorney ever owned a farm or was a farmer himself. Sebastian Limeres comes from two generations of farmers in his family. He has never been a full-time farmer but by having had a grandfather who was a full-time farmer in the Province of Buenos, and having helped his father who was a part-time farmer he knows more about Argentine farming and agricultural, livestock, and crop lawyering than most Argentinian attorneys.
His grandfather was a Spaniard engineer who came from Europe in the early 1900's and bought a farm of almost 1000 hectares in the Province of Buenos Aires with his family's life savings. He was a full-time farmer and his father did it part-time. His father became an Argentinian engineer and worked the farm until he moved to New York to pursue an MBA. For many decades the farm remained in the family until the next generation decided to take over.
Agricultural Farmland and Agribusiness Lawyers in Argentina
Today, most of LIMERES' farming clients include land owners, small, medium, and big-size agricultural, commodities, crop and livestock farmers, polo clubs, growers, packers, distributors, wineries and wine growers, brokers, real estate builders, investors, lenders and other players involved in the Argentine agriculture industry. Our best clients in the argentine agricultural industry are producers of commodity crops (fruits and nuts), specialty crops (wine, grapes, lemons, and olives), organic crops, rice, grain, citrus, livestock, dairy, and eggs; seed companies; organic producers and handlers; equipment manufacturers; packing companies; processing plants; distributors and shipping companies.
Reasons why you could need a lawyer specialized in farming, agribusiness, agriculture, commodities, livestock, or crops in Argentina
Buying, selling or leasing land, a farm in general, rural real estate, or land for agriculture or livestock in Argentina.
Business Formation, Incorporation of an Agribusiness Company in Argentina.
Tax and accounting-related matters with rural real estate. Matters involving AFIP (Administración Federal Ingresos Públicos) and/or IRS (Internal Revenue Service).
Hiring Appraisals, Land Surveyors, Notaries-Escribanos, Accountants, and for matters related to the farm/land.
Selling crops, commodities, and livestock from Argentina to the United States of America, Asia, and/or Europe.
Grain and Specialty Crops.
Dairy Farms in Argentina.
Contract Litigation, Regulation, and Environmental Compliance. Green Energy, Carbon Credits.
Farm Succession Planning:  Inheritances, Division Planning, Estate-Probate, Testamentary or Intestate legal proceedings involving farms, land, lots, real estate, rural properties, ranches, cattle, livestock, crops, machinery, agribusinesses, and farmland in general.
Protection of natural resources such as Water, Natural Gas, Minerals, Wind, and Solar. Natural Resources such as wind farms, water agreements, timber contracts, and mineral and gas contracts.
Litigation of Civil, Commercial, and Criminal Matters related to farming, rural real estate, agribusiness, crops, livestock, and agriculture.
Argentine Beverage Law: Wineries, Vineyards, cideries, and distilleries in Buenos Aires, Cordoba, and Mendoza.
Purchase/Buy and Sell/Lease Rural-Agricultural land and Ranches.
Errand Running and Document Retrieving.
Water/Forest Services.
Labor law: Hiring and laying off Rural-Farm employees in Buenos Aires and all of Argentina.
Personal Injury Matters in Argentina
Our law firm can represent international clients in most farming-related matters. We have even represented English-speaking clients from overseas with personal injury cases involved in livestock automobile accidents produced by cattle owned by Argentine landowners. Whenever animals escape their enclosure or wander away, they may end up on the road or highway. Any number of reasons can lead to an animal ending up in the road after breaking down a fence. These accidents can have catastrophic results. Especially if a vehicle hits a cow, pig, goat, horse, or another large farm animal. Anyone who owns, keeps, or controls an animal with an unusually dangerous nature or tendencies can be responsible for the harm their animal causes.
Our law firm has attorneys licensed in every province in Argentina.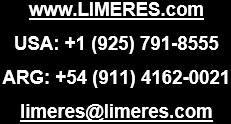 For matters related to cattle, livestock, crops, commodities, taxes, agricultural farmland, rural real estate, or any matter related to farming in Argentina visit limeres.com for a legal consultation.
keywords: limitation on foreign ownership of rural land, appreciable asset, asset price inflation, bona fide purchaser, buyer purchasing power, buy-to-let investment, environmental issues, capitalization rate (cap rate), encumbrances, liens, fencing and boundary issues, commodities, land survey, competitive advantage, construction starts, consumer price index (CPI), cost of funds index, creditworthiness, debt overhang, discount rate